Winter is a wonderful time to read aloud together.  The ideal picture in my head is sitting in a circle next to a flaming fire and my kids looking lovingly at me as I read a beautiful story – one of my favorite books for kids.
What?
That doesn't happen in your home!
 About 15 years ago, I did take a picture of my kids sitting by the fire as we read aloud. I thought I should capture the memory so I know it really happened…ONCE!  Only thing now is I can't find the photo. It was a real photo, not digital.
You can still have fond memories of reading during winter time.  Make everyone some hot chocolate and read one of your favorite winter books for kids . . .
Owl Moon, by Jane Yolen
As I said a few days ago, my absolutely favorite book to read in winter.  I still love reading it & can't wait to read it to my grandkids
Katy and the Big Snow by Virginia Lee Burton
The Hat by Jan Brett
The Mitten by Jan Brett
Compare & Contrast the above 2 books by clicking here or here

Or try this fun Unit Study: Unit for The Mitten


The Snowy Day by Ezra Jack Keats
Mr Popper's Penguins by Richard Atwater
Classic, chapter-a-day read aloud!
Or let your up & coming reader try this one on his own.
In 1932, Richard Atwater and his wife, Florence, took their two daughters to see a documentary film about Richard E. Byrd's Antarctic expedition. Mr. Atwater was very impressed by the movie, and he decided to write a book about the penguins from Antarctica.
When one of his daughters objected to children's books about history, he started to write a magical story about a group of penguins, which would later become Mr. Popper's Penguins.
Many of these are Caldecott winners!
Geraldine's Big Snow by Holly Keller
The Polar Express by Chris Van Allsburg
Little Penguin's Tale by Audrey Wood
Little Polar Bear Finds A Friend by Hans de Beer
Snow! by Uri Shulevitz
Snow Bear by Jean Craighead George
Snowflake Bentley by Jacqueline Briggs Martin
The Three Snow Bears by Jan Brett
The Big Snow by Berta & Elmer Hader
White Snow, Bright Snow by Alvin Tresselt
Why not start with a cool photography book introducing your family to animal life in winter? Sans and Stoick are a husband-wife team & professional photographers to boot.  You'll love these books!
Winter Friends by Carl Sans & Jean Stoick (Board Book)
Stranger in the Woods by Carl Sans & Jean Stoick   This is GORGEOUS
Animals in Winter by Henrietta Bancroft (Level 1 Reading)   Perfect for Beginning Readers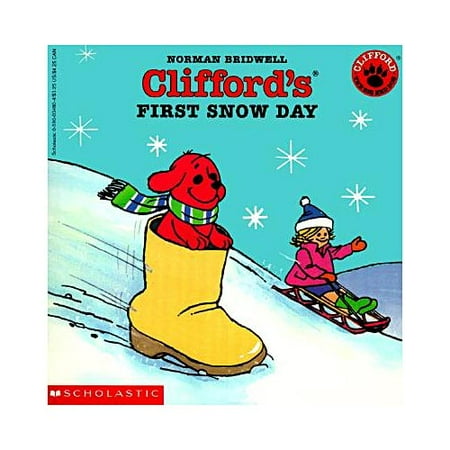 Clifford's First Snow by Bob Barkly
Curious George in the Snow by Margret Rey
Curious George Snow Day by Margret Rey

If You Take a Mouse to the Movies by Laura Numeroff

Snow by P.D. Eastman

Fancy Nancy: There's No Day Like a Snow Day by Jane O'Connor and Robin Preiss Glasser
Mr Popper's Penguins by Richard Atwater


The Long Winter by Laura Ingalls Wilder


Winter Days in the Big Woods by Laura Ingalls Wilder
When our kids finished homeschooling, I asked them to list their top 10 read aloud books. Gentry is the only one who stayed at 10 books, even though she was my biggest reader growing up.
If you would like our family's favorite "33 Read Aloud Books List", enter your name & email below. We will email it to you. 
Question: What are you reading to your kids this winter?
What's your favorite winter books for kids?
You can leave a comment by clicking here.
There may be affiliate links used in this post.