This week & next, I hope to share some Bible lessons you can use in your own homeschool.  We are hosting VBS in El Salvador with both the kids in the orphanage & local neighborhood. Our work is part of SHIP (Shelter the Homeless International Project) and I'm excited to see how God works over the next 2 weeks.
Each day we will center on a virtue from We Choose Virtues.  We Choose Virtues recently published their Parenting Cards in Spanish & we're excited to be the first group to use them.
I'll let you know what we added to the We Choose Virtues Bible Parenting Cards (verse, saying & story).  So, you'll get a Bible story, craft & snack that you can use with We Choose Virtues (at least the virtues we teach in El Salvador).
Yesterday, we were discussing the importance of being diligent.  After singing songs, Dennise told the story of Ruth.
We discussed the importance of working hard, starting quickly & finishing strong.  This continued into memorizing our verse.  I always print phrases of our verse on cardstock and back them with flannel.
Our verse teacher, Courtney, lets the kids practice saying the verse together. She takes down one card each time we repeat the verse.  This helps them memorize verses easily.
For our craft, the kids made finger puppets of Ruth, Naomi & Boaz. They can act out the story they heard in VBS to remind them to be diligent as Ruth was diligent to gather wheat sheaves.
Since the memory verse didn't fit on the finger puppets, they took it  home on a flash card. Some kids taped their finger puppets to the flash cards…creativity!
Some also added eyelashes and other features. These kids are always adding cute extras!
Finally, we served cinnamon rolls to remind us of the wheat that Ruth gathered as she was diligently working to provide for Naomi.
I'll be sharing this recipe in an upcoming post.
Trevor shared a life story about being diligent while the kids ate their"wheat" rolls. He told the kids how he trains for running events. They aren't normal running events, so he must diligently prepare his whole body for the obstacles during those events. He reminded the kids to work hard & be diligent in other areas of their lives – at home, with friends, in school.
In summary, here's what we covered:
We Choose Virtues Diligent Parenting Card (includes virtue, memory verse, catchphrases)
Story of Ruth – Working diligently in the fields.
Craft – Finger Puppets
Snack – Cinnamon Rolls
Life Story – Diligently working towards your goals
I am giving away a pound of freshly roasted El Salvadoran coffee. To enter this giveaway, you need to do 2 things.
1. SUPER-EASY: Subscribe to this blog. Use the form below to subscribe to my blog & receive an email every time I post. If you already receive emails every time I post to this blog, you've already done #1. Just check it off!
2. COMMENT: Leave a comment on any of my blog posts about our SHIP VBS. You can leave a comment every day until July 17th, 2014
How you are teaching your kids that particular virtue
How you struggle with that particular virtue
Thoughts about going on a family mission trip
Here are links to each of the SHIP VBS posts. Leave a comment on a different post, every day! You'll get a 10 point entry for every comment.
Day 1: We Choose Virtues – Learning to Be Diligent
Day 2: We Choose Virtues – Learning to Be Content
Day 3: We Choose Virtues – Learning to Be Patient
Day 4: FREE Bible Lessons for Kids – Diligent
Day 5: FREE Bible Lessons for Kids – Content
Day 6: FREE Bible Lessons for Kids – Patient
Question: How do your kids learn diligence? You can leave a comment by clicking here.
a Rafflecopter giveaway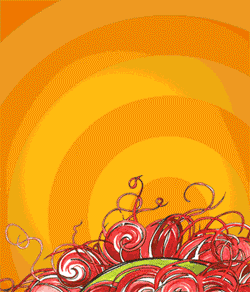 NOTE: This post may contain affiliate links.
There may be affiliate links used in this post.