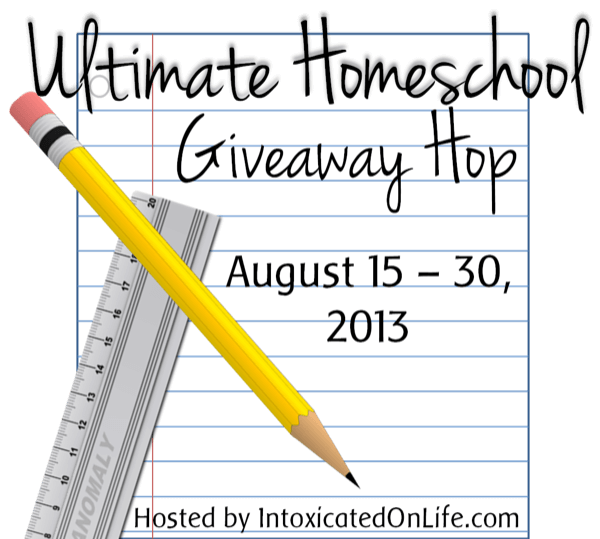 This giveaway is part of the Ultimate Homeschool Giveaway Hop hosted by Intoxicated on Life. Be sure to visit each of the blogs on the linky below for a chance to win many more amazing homeschool curricula, resources, and accessories.
We are giving away several prizes.  You can enter to win in the form below.
So, what can you win?
Approaches to Christian Homeschooling Complete Package ($90)

Raising Leaders, Not Followers ($102)
How to Homeschool My Child Living Math Books
3 Sir Cumference books ($23.85)
How to Start Your Own Business …. for Families & Teens ($97)
You must grab one of our FREE Homeschool Activity Guides. Just click on the guide you want and enter your email at the bottom of that post. We'll email each guide you request.
After you sign up for the activity guide, scroll to the bottom of this post & enter our FREE giveaway.
Oreo Phases of the Moon –Moon Phases Activity Guide
Cell Pizza Model – Cell Activity Guide
3D Model of a Cell with Jello w/ Cell Activity Guide
Super Bowl Activity Guide & Printables
Lucky Charms Graphing –St. Patrick's Day Activity Guide
Top 10 Ways to Celebrate Cinco de Mayo (& How to make tortillas)
Bean Plant Experiment for Kids – Spring Math/Science Activity Guide
Easter Resurrection Rolls & Printable Lesson
Easter Resurrection Eggs Printable
206 Summer Activities for Kids
Super Bowl Activity Guide & Printables
 Our host, Intoxicated On Life, has put together a grand prize worth nearly $1,000. This package includes art, music, history, science, Bible resources, writing, and more from these fantastic companies:
(Disclosure: Intoxicated on Life and participating bloggers are not responsible for companies who do not fulfill their prize obligations)

Question: What are you excited about the upcoming homeschool year? You can leave a comment by clicking here.
There may be affiliate links used in this post.