Last week I shared our VBS snack for teaching diligence.  Our Bible story was about Ruth, who diligently gathered wheat sheaves to provide for her & Naomi.
So, I decided to make cinnamon rolls to remind the kids of the wheat Naomi diligently gathered.
Here's the yummy recipe – Best Cinnamon Roll Recipe from scratch .
When I make cinnamon rolls, I usually have leftover angel biscuit dough. If you don't have leftover dough, use my Angel Biscuit Recipe to get started.
Roll angel biscuit dough thinly, about 1/8″ thick. Spread melted butter over dought. Sprinkle cinnamon sugar over butter.  Sprinkle brown sugar, if desired.
Roll into log. Slice about 3/4 – 1″ thick, depending on your preference. Place in greased pan.
Bake 375 – 400 about 12-15 minutes, until slightly golden.
Combine powdered sugar & water for icing. Drizzle all over rolls. I was making enough for VBS, so I placed the cinnamon rolls on a tray before drizzling. When I make them for my family, I drizzle them in the baking dish and serve from that dish. The icing melts all over the cinnamon rolls.


Question: What's your favorite roll or cinnamon roll recipe? You can leave a comment by clicking here.
Best Cinnamon Roll Recipe From Scratch
Ingredients
1/4 cup melted butter
1/2 cup cinnamon sugar (1/2 cup sugar + 3 Tbsp cinnamon)
1/4 cup brown sugar, if desired
flour
1 cup powdered sugar
3-4 Tbsp water
Instructions
Preheat oven 375
Sprinkle flour over working surface
Roll out angel biscuit dough to 1/8" thickness, rectangular shape
Spread melted butter all over dough
Sprinkle cinnamon sugar. Use more if necessary
Sprinkle brown sugar on top of cinnamon sugar, if desired.
Roll into log
Cut into rolls, about 3/4 - 1" thick
Place in greased or sprayed baking dish
Bake at 375 for 12-15 minutes
Mix powdered sugar with water for icing. Icing should pour easily out of spoon, but not be too runny
Drizzle icing all over cinnamon rolls after you pull them from oven
https://howtohomeschoolmychild.com/best-cinnamon-roll-recipe-from-scratch/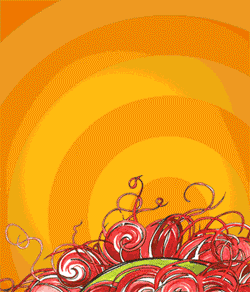 NOTE: This post may contain affiliate links.
This webpage may have affiliate links. See policy for more details.