Even though I enjoyed art myself, I was resistant with my kids.  It took time to get the supplies and it was always messy. In my head, I imagined fantastic art projects, but never found the time to do them or buy the supplies.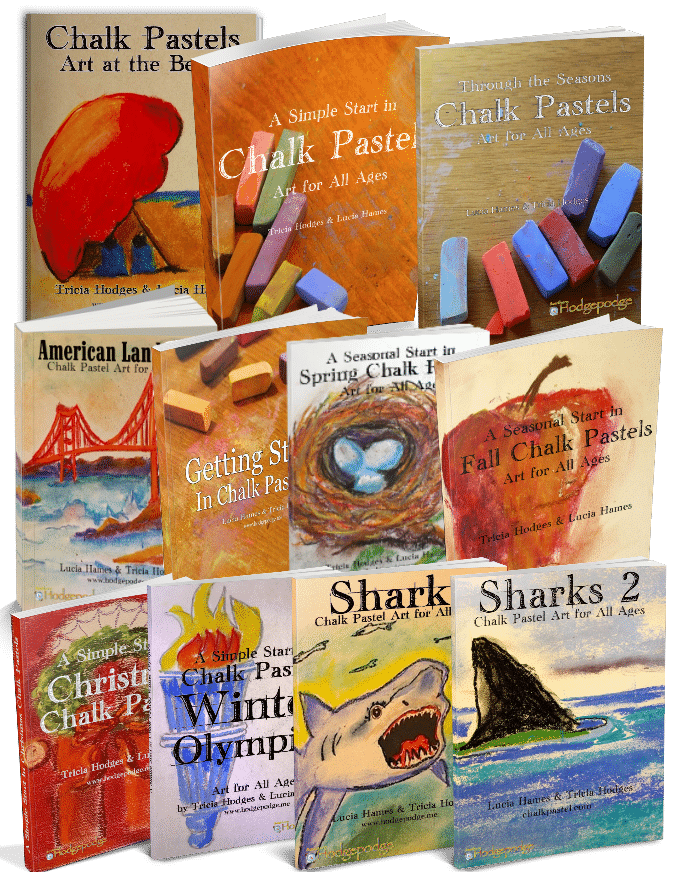 I wanted to find ways to incorporate art instruction into our homeschool, but I've had a hard time figuring that out!  I purchased A Seasonal Start in Spring Chalk Pastels from Hodgepodge.  It was such an easy solution!  My kids thought their pieces were MASTERpieces!  I think that is what I liked most about this activity… we followed the instructions and got great results!  Pastels are such an easy medium and this gave my kids the confidence and desire to do it again!
~ Shannon at I Have No Greater Joy
Are you one of those moms who skips art because you're not an artist? Or you don't want the mess?
No problem!
Tricia Hodges, of Southern Hodgepodge, can help you!  Tricia is an artist and has some of the best art resources on the homeschool market.  Why?
Tricia is a homeschool mom herself. She knows what it's like to try teach, cook, clean, chauffeur and try to add art projects on top of it all.  Plus, she's a master artist. Tricia breaks down art into bite size-able chunks that you can do in real life.
Easy enough for your smallest one that is able to hold a piece of chalk, challenging enough for high schoolers and adults. No need for expensive supplies – head to your local mart or craft store and get the chalk that fits your budget… Go- This. Will. Bless. Your. Family. I Promise! Nana and Tricia do all the work, you just gather your little ones. ~ Angie at Petra School
No lengthy art supply list!  All you do is add chalk pastels & paper.
How can you use Tricia's art tutorials for ALL AGES?
Get started in chalk pastel art with these tutorials to show you what a joy it is!
Gather all your children. No prior skill level necessary – yet tutorials are challenging enough for older students.
Create a spark of interest in your students!
Try a new medium – chalk pastels!
Grow a love of art with tutorials that are successful in a short amount of time.
Take a look at all the tutorials you get . . .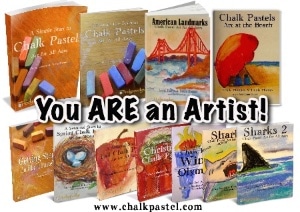 I cannot express to you how much my daughter enjoys chalk pastels. I'm so grateful that you wrote all these books. It gives her a mental and artistic release. ~ Michelle, The Holistic Homeschooler
 Get your tutorials  by clicking here now because Tricia's sale ends soon!

Question: How do you feel about teaching art in your homeschool? You can leave a comment by clicking here.
There may be affiliate links used in this post.