Our kids grew up celebrating 4th of July with a local parade. In fact, it's the longest, continuing paraded in the state of Texas. After the parade, we head back to my parents farm for fun 4th of July activities.
What about you? How do you celebrate 4th of July?
There's still plenty of time to find fun 4th of July activities for your family. Try some of these. Remember to click on any image for more information.
I've already printed my "I Want You" pop up card to give Steve. It's in the set of 12 free printables.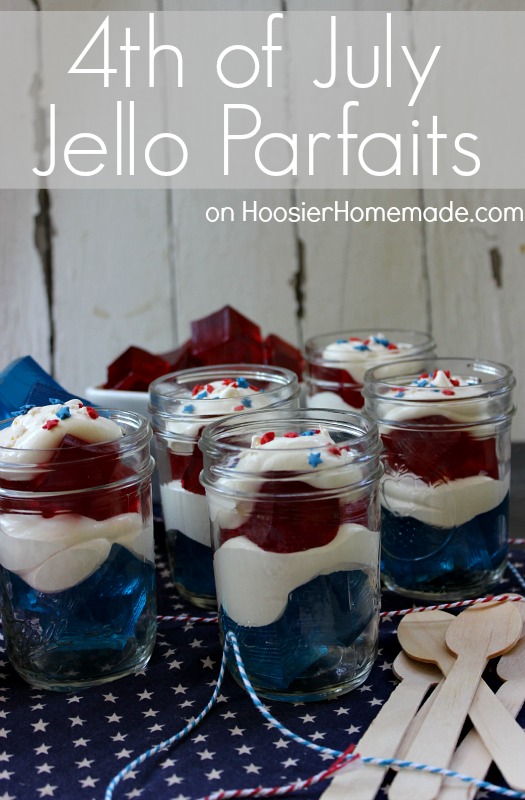 4th of July Treat – Jello Parfaits – cute, cool & yummy!
Our Patriotic Holidays Unit Study is a fun way to encourage learning more about the 4th of July. You'll receive books to read, videos to watch, activities to enjoy and snacks to eat. All based on Independence Day.
In addition to 4th of July, there are units for Flag Day and Election Day. Click here to read more about Patriotic Holidays Unit Study.

Question: If you have a fun 4th of July activity, leave a link as a comment or link up below. You can leave a comment by clicking here.



There may be affiliate links used in this post.